Product List
Tips: Click the left icon
to expand the menu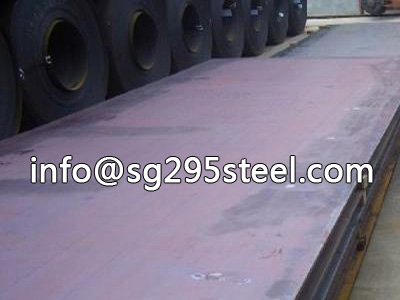 ASTM A573 Grade 65 is a kind of common carbon structure steel plates. Steel grade A573 Grade 65 is common used in carbon steel plate with improved toughness.About mechanical property for carbon steel plate A573 Grade 65 ,the minimum yield strength shall above 220 Mpa and tensile strength shall within 400-490 Mpa.
Standard: ASTM A 573/A573M
Dimension range : 5-600mm*1500-4200mm*5800-16000mm ASTM A573 Grade 65 Carbon steel plate Mechanical Properties :
Mechanical Properties

GRADE

Minimum yield strength (MPa)

Tensile strength (MPa)

Minimum elongation(200mm)

Minimum elongation(50mm)

A573 GRADE 65

240

450-530

20

23
ASTM A573 Grade 65 Mild steel sheet Chemical composition (%) :
Chemical composition

C

Mn

P

S

Si

max 0.24

0.85-1.20

0.035

0.04

0.15-0.40
Delivery Status : Rolling, rolling or normalizing probe
ASTM A573 Grade 65 structural steel sheet application : ASTM A573 Grade 65 is widely used in petroleum, chemical industry, power station, boiler and other industries, for the production reactor, heat exchanger, separator, spherical tank, oil tank, liquefied gas tank, nuclear reactor pressure containment, boiler drum, liquefied petroleum gas Bottles, high-pressure water pipes, water turbines and other equipment and components.
Related Product: