Product List
Tips: Click the left icon
to expand the menu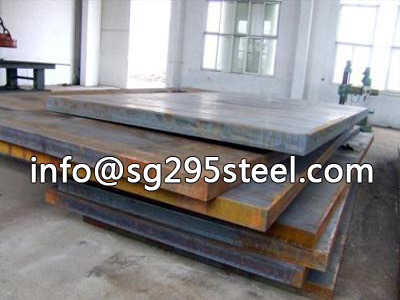 ASME SA204 Gr.C this property is based on it's Mo composition. ASME A-204/A-204M SA204 has three grades or levels-- Grade C/B/A. SA204 steel gradespecification covers molybdenum alloy, intended particularly of welded boilers and others pressure vessels steel plate in SA204 Gr. A,SA204 Gr .B and SA204 Gr .C.
Standard: ASME SA-204/SA-204M
Dimension range :1.5mm -260mm x 1000mm-4000mm x 1000mm-18000mm
SA204 Gr.C steel plate Mechanical Properties

Mechanical Properties

Grade

Thickness

Yield
Strength

Tensile Strength

Elongation

Charpy V Notch Impact Test

Degree

Min Value

SA204Gr.C

mm

Min Mpa

Mpa

Min %

-

J

5≤t≤50

295

515-655

20%

-

50≤t≤100

295

515-655

16%

Note: Impact energy for impact test is on longitudinal
SA204 Gr.C Boiler steel plate Chemical Composition

Chemical Composition

Grade

The Element Max (%)

C

Si

Mn

P

S

Mo

N

SA204Gr.C

0.23-0.28

0.13-0.45

0.90-0.98

0.035

0.035

0.41-0.64
Delivery Status : Normalizing + tempering or tempering state
SA204 Gr.C structural steel plate Application :
ASME SA204 Gr.C pressure vessel steel is widely used in petroleum, chemical industry, power station, boiler, etc, used to make the reactor, heat exchanger, separator, spherical tank, liquefied gas, nuclear reactor pressure vessel, boiler steam drum steam, liquefied petroleum, hydropower station, high pressure pipe.
Related Product: