Product List
Tips: Click the left icon
to expand the menu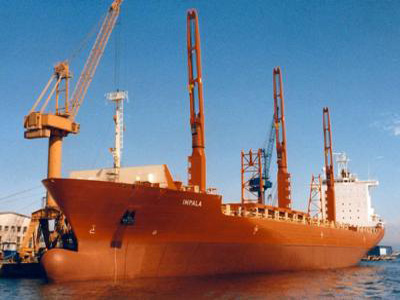 ASTM A203 Grade D is a kind of Ni-alloy steel material used to fabric high temperature pressure vessels. ASTM A203 Grade D this property is based on it's Ni composition.A203 Grade D is used in fabricators serving industry, especially in the oil, gas and chemical supply markets. ASTM A203 has five grades or levels-- Grade A/B/D/E/F.
Standard: ASTM A-203/A-203M
Dimension range : 1.5mm -260mm * 1000mm-4000mm * 1000mm-18000mm
A203 Grade D steel plate Mechanical Properties
Mechanical Properties

Grade

Thickness

Yield Strength

Tensile Strength

Elongation

Charpy V Notch Impact Test

Degree

Min Value

A203Gr.D

mm

Min Mpa

Mpa

Min %

-

J

5≤t≤50

255

450-585

23%

-

50≤t≤200

255

450-585

19%

Note: Impact energy for impact test is on longitudinal
A203 Grade D Boiler steel plate Chemical Composition
Chemical Composition

Grade

The Element Max (%)

C

Si

Mn

P

S

Ni

N

A203Gr.D

0.17-0.20

0.13-0.45

0.78-0.88

0.035

0.035

2.03-2.57
Delivery Status : Normalizing + tempering or tempering state
A203 Grade D pressure vessel steel application :
A203 Grade D steel is widely used in petroleum, chemical, power station, boiler and other industries, for the manufacture of reactor, heat exchanger, separator, spherical tank, paint tank, Oil gas cylinders, high-pressure water pipe hydropower stations, water turbines and other equipment and components.
Related Product: