Home > Steel Tube > Seamless Alloy U bend steel tube
Seamless Alloy U bend steel tube
Product List
Tips: Click the left icon
to expand the menu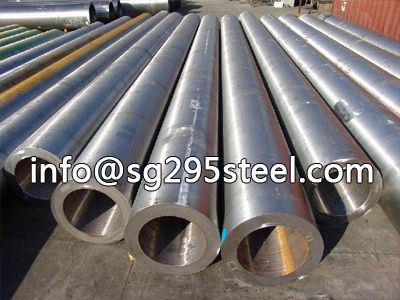 Royal industry is specialized in alloy seamless steel pipe, and our advantage product is U shaped alloy seamless steel pipe, which also can be called U bend seamless alloy steel pipe. These tube is used in boiler ,ex-change heater, automobile , precision tube, shipbuilding and so on.
Most of our seamless alloy tube are
The process of manufacture is : raw material inspection ---raw material pickled --- raw material cutting---raw material heating----perforation process---pipe pickled/phosphorization---cold rawing---heat treatment----property checking---straightening--inspection---packing
Royal industry can supply the following grade of seamless alloy steel tube.
JIS G3462
JIS G3458
ASTM A369/A369M
ASME SA369/SA369M
ASTM A355/A355M
ASME SA355/SA355M
ASTM A250/A250M
ASME SA250/SA250M
ASTM A213/A213M
ASME SA213/SA213M
ASTM A209/A209M & ASME SA209/SA209M